-* Math Competition Club *-
AMC- Highest Scorer for School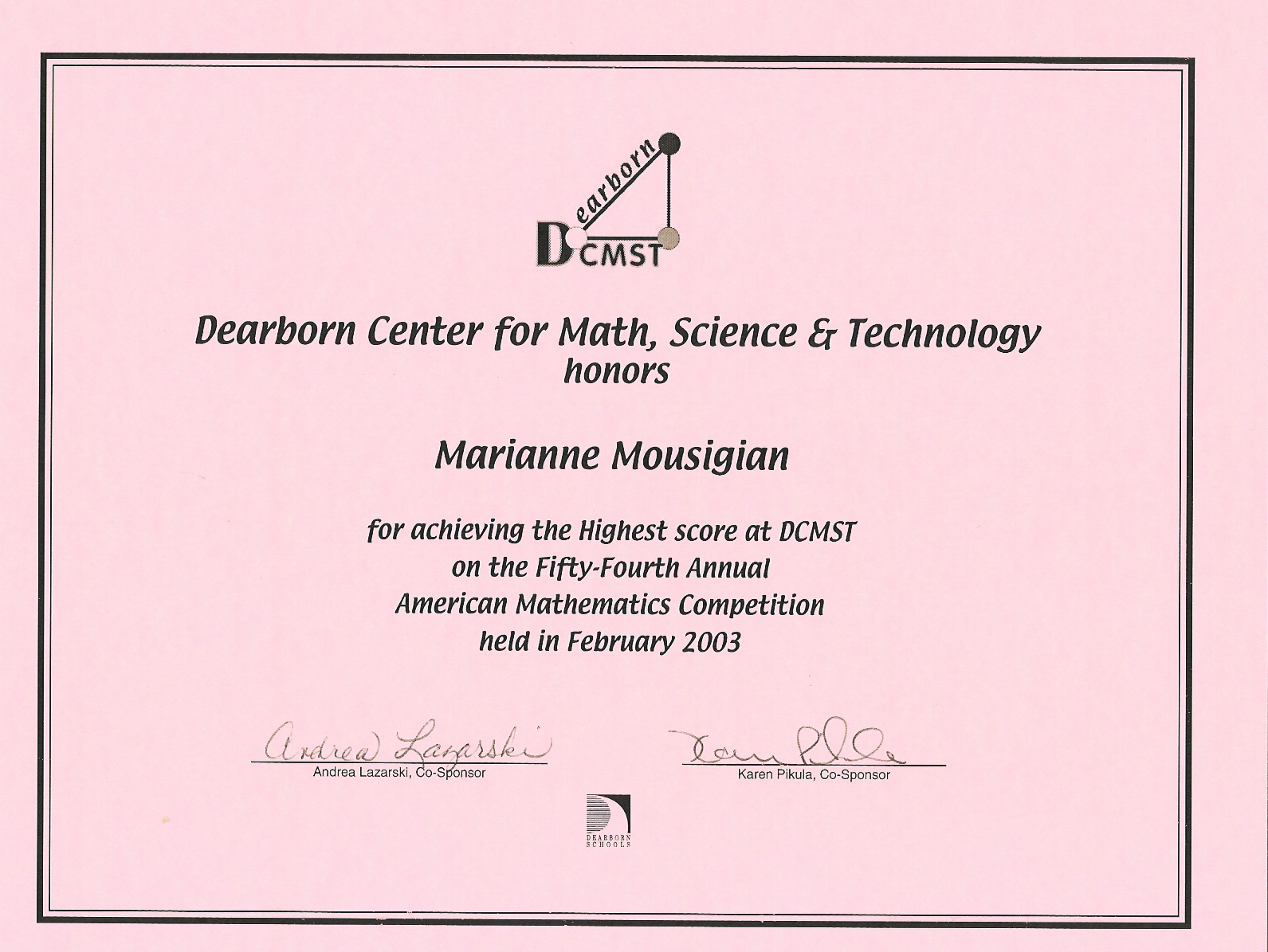 When I first joined the Math Competition Club (MCC), I found out that the American Mathematics Competition (AMC) was the major competition we were preparing for. My goal became to do very well on this competition at the end of the school year. With this goal in mind, I attended all of the club meetings and did my best to improve my math skills. When it came time to participate in the competition, I felt prepared. My hard work paid off when I performed well enough to be the top scorer on the AMC from the Dearborn Center for Math, Science, and Technology (DCMST). This award helped me to realize that I am capable of accomplishing all of the things that I set my mind to.
Math Field Day Competition Participant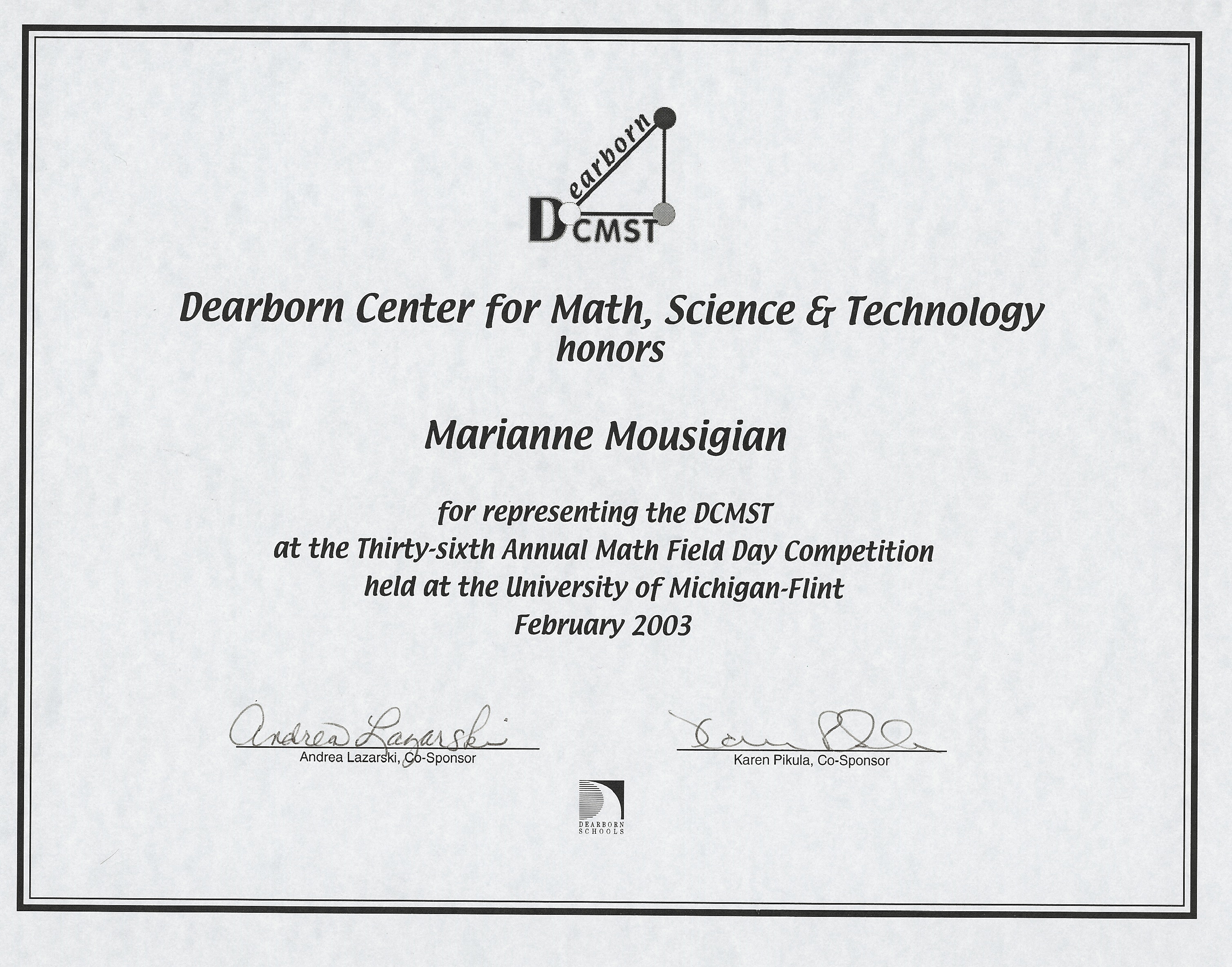 I received this certificate for participating in the 36th annual Math Field Day Competition at the University of Michigan in Flint. I became very involved in the Math Competition Club and participated in as many extra events as I possibly could. This field day was one of those occasions. The competition had both team and individual events. My individual event was a "Chalk Talk" in which I gave a five-minute presentation about recurrence relations. I gained confidence from this experience. I also gained team skills from the team events. We were required to do several types of math activites in which we had to rely on all of our other team members in order to figure out the answers. Participating in this event was both very enjoyable and very valuable.